A little bit about me...
Firstly let me introduce myself, My name is Becky (Beks) and I have always had a huge love for animals. Horses and dogs being my main passion. Growing up I was luckily enough to own a wide variety of different pets thanks to my mum being as animal mad as myself. This provided me with lots of experience of how to properly care for and ensure your pet is always happy. This also made me even more determined I was going to have a life of working with animals. This is something I have always been luckily enough to do and something I am very grateful for as no other job would ever make me happy. I started out doing my school work experience with sport horses which led me to working with them then onto racing yards whilst also completing a ND in Equine Management. This provided me with tons of experience in so many ways. My interest in dogs grew and grew from this also as working with yard and guard dogs as well as clients dogs and working / gun dogs gave me way more experience and knowledge any 'course' ever could. This is when I knew working with dogs is what I wanted to do.
Anyway…after an extremely bad experience with sending my German shepherd to boarding kennels whist we went on a family holiday I had the idea to create BeksPets – to provide pet owners with a different type of help whilst they are busy or away as no animal should suffer just as no owner should worry or feel bad.
As I have an animal family of my own:
- 3 dogs: Ted the GSD, Nala the American Bullweiler & Tigger the Presa Canario x Rhodesian Ridgeback
- 2 cats: Buster the Shpynx & Bolt the Moggie
- Bramble the rescued Wild Hedgehog
-Blue the Gypsy Cob and Bobby the little Shetland
I fully understand that finding someone to care for them in your absence or just when you're busy or need some time out or just want them to have some doggy fun is very difficult so it fills me with joy to provide you with a professional, trustworthy and extremely reliable service and I look forward to working with each and everyone of your dogs!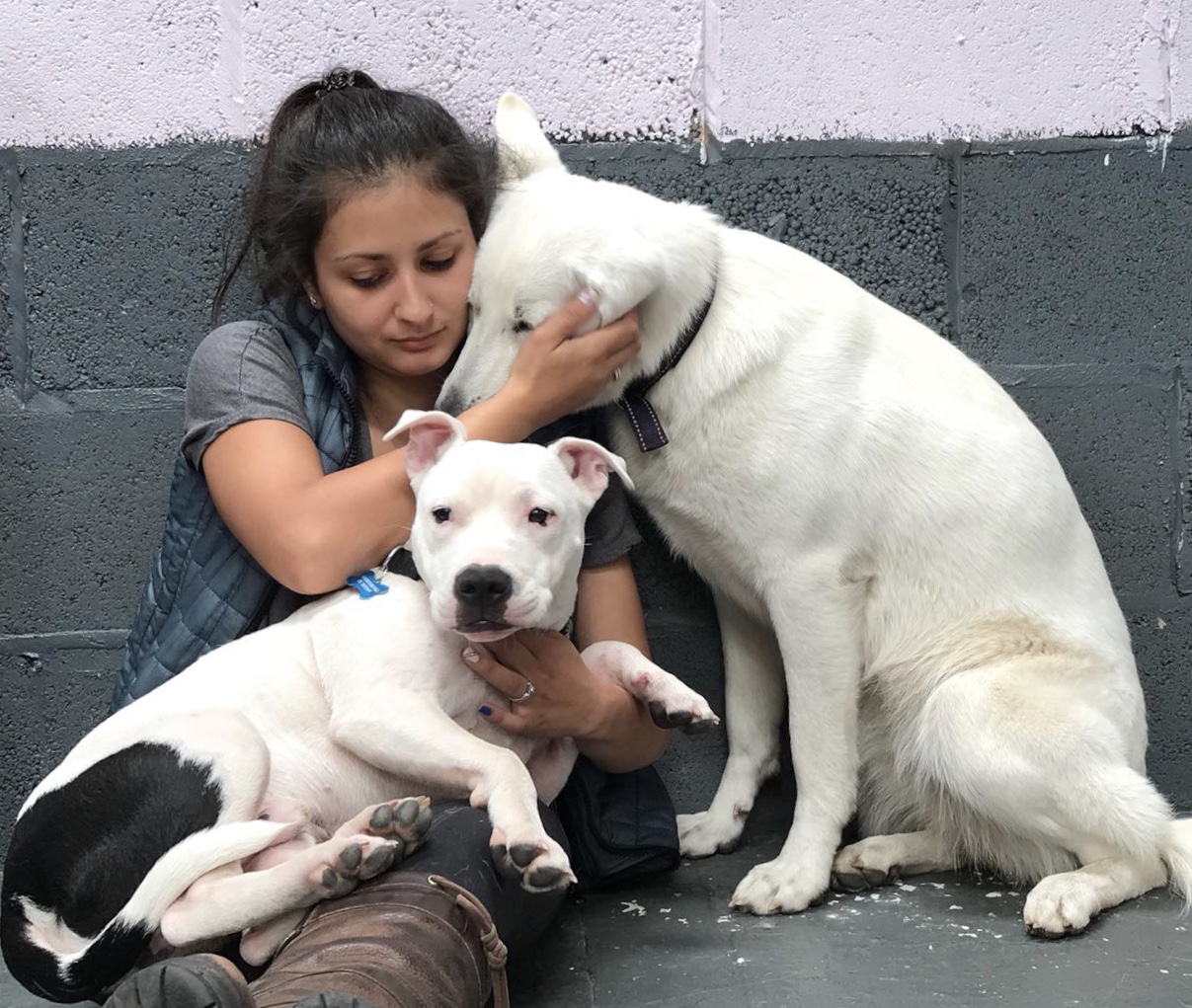 JUDITH

Hi everyone,
I'm Judith, better known to you all as 'Becky's Mum'.
I grew up always being around dogs, cats & hamsters. All our dogs as I was growing up were rescue, many of them came with their little problems. Some were very challenging but with lots of love, patience & understanding we always managed to bring the best out in every one we had. Growing up i couldn't wait to have my own home to fill it full of animals! Wow fill it i did. Becky came along & when she was 3 years old we got our first rescue dog Molly aka Nanny in her later years. I have rescued numerous dogs over the years from mastiffs, Shepherds down to shih tzus and frenchies. Some only sharing our lives for 6 months before crossing over to rainbow bridge. We currently share our lives & home with 6 dogs of various sizes, 3 cats & my beautiful bunny Barney. One thing that i know is that no animal is born 'bad' it's how us as humans treat them. All i have ever known from all my fur kids is unconditional love right until their last breath. The joys laughter & tears that they have all brought into our lives will stay with me/us all forever. So now you may understand why & where Becky gets her love of animals from!! When i left school i worked throughout the care industry. Working with vulnerable people from young adults to the elderly. In 2013 i came on board just to 'help Becky out' with the odd walk here & there......by November that year id left my care job & so it began. A complete career change now caring for the most precious little furries in your lives & it was the best move iv ever made & iv never looked back!! I was out & about doing Home visits & walking which i did for 4yrs & thoroughly enjoyed the great outdoors no matter what the weather had in store. Since 2017 iv been in the daycare working alongside Becky so she can concentrate on expanding her business. I'm still out & about doing the odd walks but I'm more of a familiar face around the daycare. I can't wait for the business to go from strength to strength & for the possible challenges that may lay ahead. I hope you can have faith & confidence in knowing that with all our knowledge & understanding of the doggie world that your beloved furry friend will be loved & cared for like our own whilst in our care. ❤️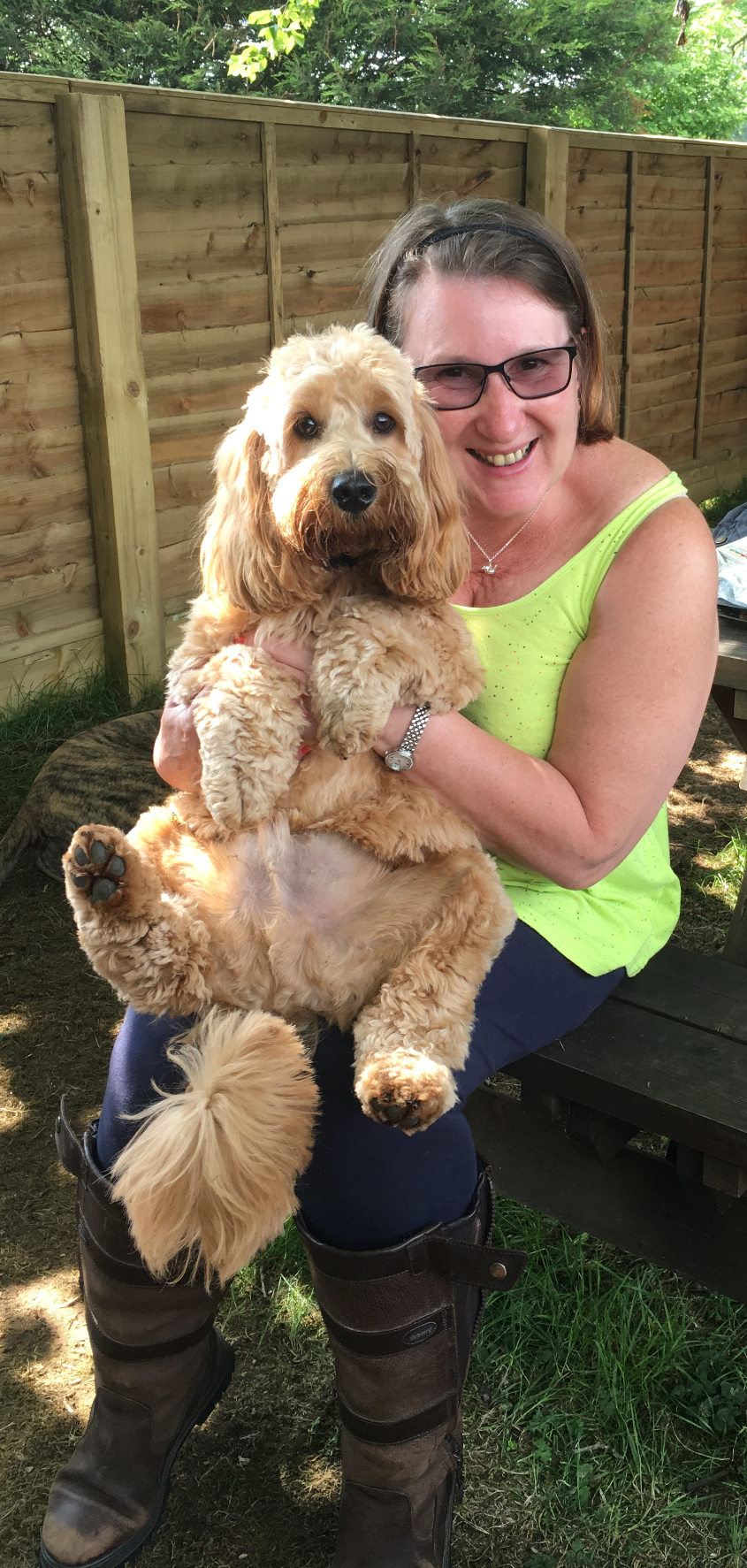 Louise

My name is Louise & I have been working at BeksPets since the beginning of 2018.
I began as a dog walker & I now work in the play barn with the lovely doggie family.
Most of my working life I have worked caring for adults with learning disabilities & with adults in the community. Even though I have not had a vast amount of experience with dogs I have a dog of my own who regularly attends the play barn.
I have also assisted a dog groomer on a few occasions & whilst out working in the community with poorly adults, I have cared for their pets just as much as I have cared for them.
Whilst working at the barn with Becky & Judith I have been continuously learning off both of them. I have met each dog individually so I can understand all of their unique personalities. I continue to do this with every new dog that is introduced to the barn through their assessment.
I have recently successfully completed a Pet First Aid & CPR Course with the International Open Academy.
I really enjoy working with all the amazing doggies & I do my best to ensure that they have an amazing time & continue to thrive with us at the play barn.